The Privacy Act protects the privacy of you or your company's personal information. As a member or supplier, Frontline Stores Australia Ltd ("Frontline Stores") holds some personal information about you.
Our Commitment To Your Privacy
Frontline Stores recognises the importance of protecting any personal information it collects, and is committed to protecting the privacy of that personal information. Frontline Stores only collects personal information when that information is necessary for one or more of its functions or activities. We will take all reasonable steps to let any person know, generally, what sort of personal information we hold about that individual, for what purposes and how we collect, hold, use and disclose that information. Our Privacy Policy may be viewed on our website, www.frontlinestores.com.au.
What Information do we Gather?
Generally the personal information that Frontline Stores collects is collected from members and suppliers on their application forms. This will include your name and contact details. We also collect personal information via our inquiry and contact forms on our websites.
Why Do We Collect Information?
We only collect information that is necessary for us to function as a business, which includes;
The processing of your application for establishment of a trading account with Frontline Stores
The administration and management of your account with Frontline Stores
The analysis of products and services, member needs and the development of new products and services
Keeping you informed of special offers, upcoming events such as our trade fairs and assisting us to improve our service to you
We only collect personal information by lawful and fair means. Member information is only disclosed to third parties to whom members' names, contact details and merchandise categories are supplied in order for those third parties to be able to market directly to members.
Information collected during FAB Event registration may be shared with third parties associated with FrontLine Stores for the purpose of marketing.
Personal information collected via prospective membership and supplier enquiries will not be provided to any third parties, and is only used as a means to keep you informed about Frontline Stores service offerings.
Request for Information and Updating Your Personal Information
You are entitled to know what sort of personal information Frontline Stores holds about you and, except in certain circumstances, access must be given to you to ensure that the personal information we collect, use and disclose is accurate, complete and up to date. The provision of the information is voluntary, but if this information is not provided, Frontline Stores may be unable to process your application or enquiry.
If you would like to change or update any personal details, please notify us using the contact details below, or online via FrontLine Central, my.frontlinestores.com.au
If you would like to opt out of receiving information from us, please notify us using the contact details below, or via the opt-out instructions on our marketing material.
Data Security
Frontline Stores is committed to ensuring that the personal information we gather stays safe. We take reasonable steps to prevent the personal information from misuse and loss.
For our email marketing we use the email-delivery services of a company who store your name and email address on their servers in (Iron Mountain) San Francisco, California USA. This company complies with the Privacy Policy Act of Australia. They are a permission-based email service provided and take permissions and privacy very seriously. You can find out more information here: http://lyris.com/us-en/privacy-policy/privacy-policy. If you wish to be removed from this external database, or would like to change your details please notify us using the contact details below.
Privacy Principles
FSAL is committed to ensuring that the following National Privacy Principles are adhered to as part of its obligations under the Privacy Act.
Websites
Some information is collected by our websites at www.frontlinestores.com.au, my.frontlinestores.com.au, www.fabevent.com.au
Information Collected via our Websites
When you look at this web site, our Internet Service Provider makes a record of your visit and logs the following information for statistical purposes:
your server address
your top level domain name (for example .com, .gov, .au, .uk etc)
the date and time of your visit to the site
the pages you accessed and documents downloaded
the previous site you have visited
the type of browser you are using.
We use software embedded in our websites to collect information about which pages you view and how you reach them, what you do when you visit a page, the length of time you remain on a page, and how we perform in providing content to you.
Access to Information Collected from our Websites
Frontline Stores will not make an attempt to identify users or their browsing activities. However, in the unlikely event of an investigation, a law enforcement agency or other government agency may exercise its legal authority to inspect our Internet Service Provider's logs.
Cookies
A cookie is a small amount of information stored on your computer by our web servers. It is information that your web browser sends back to our web servers whenever you visit it again.
We use cookies to 'remember' your browser between page visits. In this situation, the cookie identifies your browser, not you personally. No personal information is stored within any of the previously mentioned websites cookies.
Summary
Frontline Stores is committed to protecting your privacy and fully complying with the Australian Privacy Principles. If you have any concerns that we may have breached your rights under the applicable laws, or if you have any other comments on this Privacy Policy, please notify us via the contact details below. Frontline Stores takes such matters seriously and we will take all reasonable steps to promptly deal with the matter.
We use the information we collect to make our services the best they can be and to enhance your overall experience.
Our 'open book' information policy means you can access all the information we have collected about you at any time or make any changes you deem appropriate
We do not sell, trade or rent your personal information to others.
Contact Frontline
Please contact us for further information at reception@frontlinestores.com.au or call 03 9888 5766.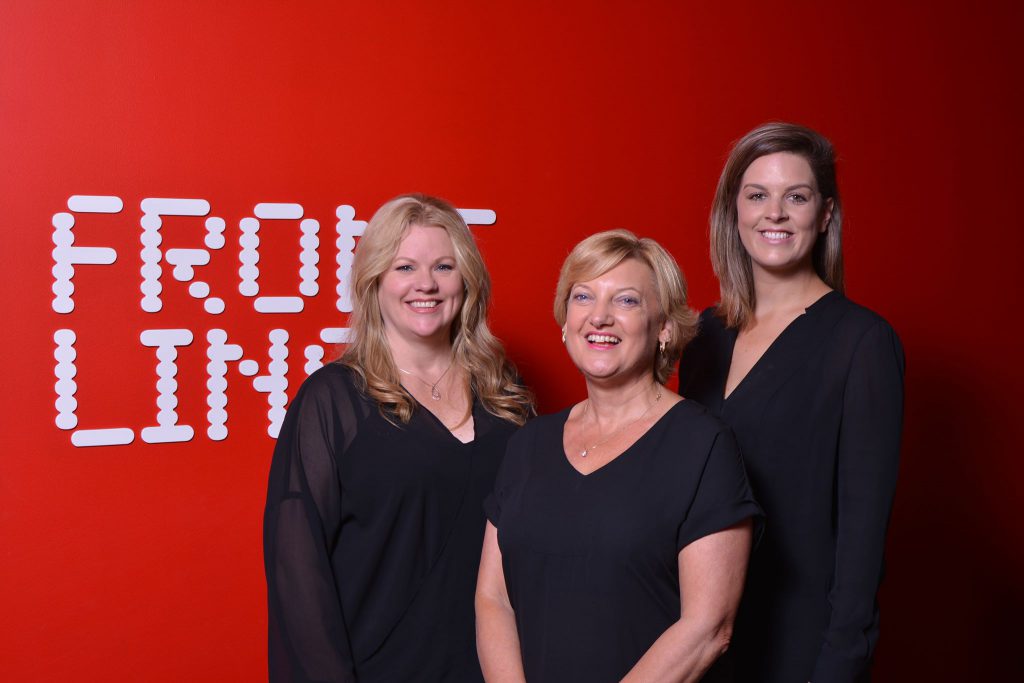 HEAD OFFICE
210 Canterbury Road
Canterbury, VIC, 3126
FAX: 03 9888 5522
Call Us On
03 9888 5766